Sunny Mary Meadow offers fresh cut flowers grown locally on the farm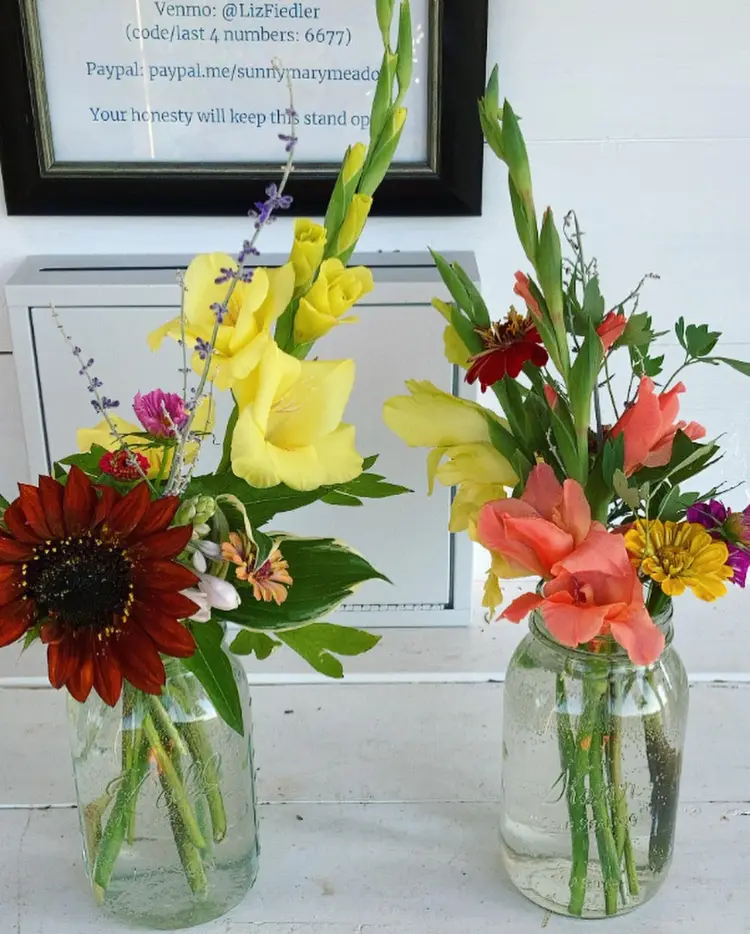 In 2022, we are excited to offer:
Subscriptions: In 2022, we will offer a spring Tulip Subscription (4 weeks starting early May — depending on timing of blooming) and a Summer Subscription (12 weeks starting in July).
Farm Stand: Open most weekends during tulip and summer season. I update Facebook & Instagram stories frequently with hours, along with posting upcoming weekend sales in the newsletter.
Custom Order: You can send a message (facebook, instagram, email, text) to pre-order a bouquet for any special occasion and we can work something out for you to pick up at your convenience! What works best is for you to give me your price range and I'll size/arrange it accordingly!
We have big plans to have peonies and other flowers available in June, but they take a bit to get established and we simply don't have as many flowers available those months. This is why the subscriptions have changed to Spring & Summer options. If you want to "share" a summer subscription with someone (where you will arrange on your own ) I highly encourage it — just let me know who will be coming when in case I need to contact them!
Other options:
Payment methods accepted in the stand are cash, check, venmo or paypal.