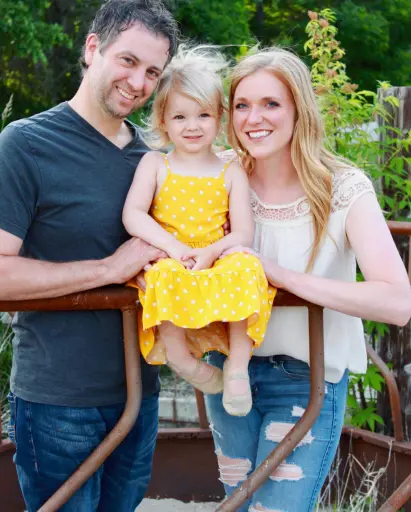 Established in 1888, our daughter is the 6th generation Fiedler to live on this Stearns County Century Farm. Our name, Sunny Mary Meadow, is in memory of her grandma, Mary Fiedler, and her sunny personality. She would have loved the chance to see the next generation growing up on the farm.
On December 9, 2020, Josh unexpectedly passed away from a heart attack while exercising on his lunch break. Sunny Mary Meadow was named in memory of Mary Fiedler, and is going to thrive in honor of Josh Fiedler.
We take pride in continuing the legacy and live in the original house that Vidalia's Great Great Great Grandpa built.
Josh learned how to grow and process canned goods with his mother, Mary. It is through this that he felt closest to her. Liz was involved in many activities through FFA in high school, but her favorite Career Development Experience (CDE) was floriculture. She has recently revisited that hobby and starting growing and experimenting with cut flowers.